How to Change from Universal Analytics to Google Analytics 4
Those who are up-to-date on Google and SEO best practices know that an update to Google Universal Analytics (the current version of Google Analytics) has been in the works for a while. In fact, users have had the option to switch to the new version of Google Analytics–Google Analytics 4–within the GA console for a couple of years now.
But now that Google has given a firm date for sunsetting the current version of their Analytics platform, many people are realizing they will finally be forced to learn their way around the new version and switch their website over. If you're one of them, we're here to explain how to change from Google Universal Analytics to Google Analytics 4.
When Is Google Universal Analytics Being Replaced by Google Analytics 4?
While we all knew it was coming eventually, Google announced back in March of this year that Google Universal Analytics (we'll call it UA) will stop processing data on July 1, 2023. Universal Analytics 360 will run a little longer, stopping processing on October 1, 2023.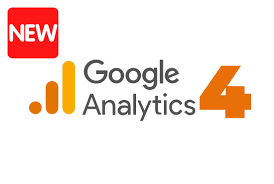 What Is Changing and What Does It Mean for Users?
Google Analytics 4 is meant to improve on the previous version by integrating more closely with Google Ads, operating across platforms, not relying on cookies (resulting in more accurate data), avoiding sampling data (also resulting in more accurate data) and using machine learning to model customer behaviour. GA4 is also designed to more accurately measure engagement with a page.
Essentially, Google Analytics 4 promises more accurate and nuanced types of data and data collection that should make it easier to track website performance and user interactions. So what does this mean for users of the platform? What changes will they see?
Pageviews and sessions are no longer central to the data: GA4 attempts to measure user behaviour more accurately than the previous version by taking into account the fact that people often open up multiple browser tabs, leave them open, and read or browse them later.
While UA used a session-based model that collected data on what types of action (including clicks and pageviews) a user took during a single session, GA4 records all hit types–including transactions, pageviews, and app views–as events. This means that while it's still possible to look at pageview and session numbers in GA4, data in GA4 is focused around user events, of which page view is just one kind of event (and not the most important, by far). What this comes down to is that sessions in GA4 means something very different than sessions in UA, and neither sessions nor pageviews are particularly helpful metrics anymore. The focus should instead be on users and engagement.
No bounce rate metric: In UA, bounce rate was always a bit controversial. A single pageview without any other interactions or movements around the website was considered a bounce, even if the user spent 30 minutes carefully reading the page's content. The closest metric to bounce rate in GA4 is now engaged sessions. An engaged session is one that fulfills at least one of the following criteria: 1) lasted longer than 10 seconds, 2) included a conversion event, or 3) had two or more pageviews.

Specific, automatic tracking of engagement: While UA didn't offer a lot of data on how people were engaging with your site (and tracking had to be set up specifically to record certain events), GA4 automatically tracks and records specific user actions such as form fills, scrolls, file downloads, clicks, and search results viewed. This makes it much easier to see exactly how users are interacting with your site.

New metrics: As we mentioned above, GA4 puts more emphasis on events and engagement, and in keeping with this, has introduced three new engagement-related metrics. Along with engaged sessions, which we discussed earlier, GA4 also measures average engagement time per session (measured as the amount of time a user spends engaging with the page by scrolling, clicking, etc.), and engagement rate (measured as the ratio of engaged sessions to total sessions).
Why Switch Now from UA to GA4
Before we talk about how to change from UA to GA4, let's discuss why you should do it now. While UA won't go away until July 2023, it's important to switch over to Google Analytics 4 now so that Google can begin collecting data and calculating the new metrics. That way, when July 2023 comes around, you'll have historical data in GA4 that allow you to make meaningful comparisons year-over-year and month-over-month in order as part of a holistic SEO strategy.
How to Change from Google Universal Analytics to Google Analytics 4
To make the switch from UA to GA4, go to the Admin panel in your GA account, make sure the correct account is selected, and click on the GA4 Setup Assistant in the Property column. Click "get started" under I want to create a new Google Analytics 4 property.
As the setup assistance will tell you, your current UA data will be moved to GA4 and your basic settings will also be copied over to the new version of the platform. You will need to consider how your website is currently set up for tracking:
If your site is set up with gtag.js or you use a CMS/site builder that supports gtag.js (like WordPress or Wix): Make sure to check the box to enable data collection using your existing tags.

If you use Google Tag Manager or the analytics.js tag: You will need to add the tag yourself (follow the instructions on Google Analytics Help page).
If the GA4 setup was able to use your existing tagging, you should start seeing data appearing in the new GA4 property within 30 minutes of setting it up. Keep your old Google Universal Analytics code on the site so that you continue to get data in UA as well.
To track conversions on your site in the way that makes sense for you, go to the events menu. The menu will list types of events and will have sliders that allow you to mark certain events as conversions (for example, a file download or a "contact us" click). You can also create a new event and place parameters on that event in order to track a specific type of user action.
Getting Help with GA4
If you need help setting your website up to track what's meaningful to you, SEO Assassin can help.
A Free SEO Analysis can help you understand what your next move should be to boost traffic and rankings for your business. Contact us online to speak to an Australian SEO manager and find out more.