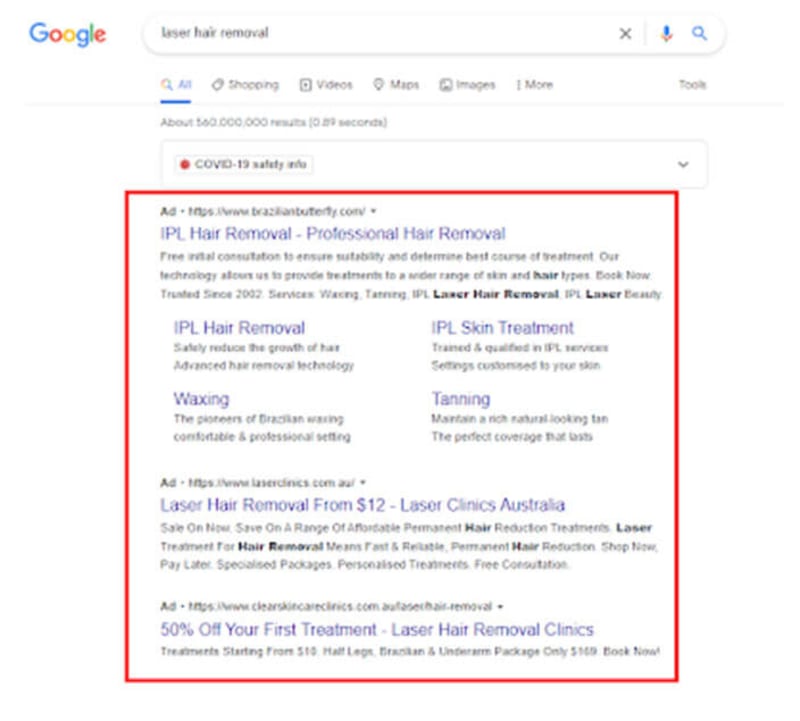 Google Ads are paid advertisements that appear at the top of Google.
You choose the keywords you want to target (we'll help find the keywords with the highest intent to make a purchase), then set your cost-per-click (CPC) which is the amount you're willing to pay each time someone clicks on your ad.
These paid ads appear above the organic results (which require SEO ). That means you can literally pay your way to the top of Google for instant visibility, exposure, and awareness.
As an SEM strategy, Google has moved from a brand to a verb ("just Google it"), which means your customers are turning to Google to look for local businesses, new products, and nearby services - and Google Ads is how you can quickly put your business in front of those 'ready to buy' customers.
How does Google Ads work?
Google Ads uses an auction system - but not the type of auction you're used to.
If you wanted to buy a house you'd have to bid the most, but to buy the top spot on Google you'll need more than the biggest advertising budget. Although the ads paying the most typically get the top position, you'll also need to factor in the Quality Score of your ad.
What's a Quality Score?
Great question. Your Quality Score is a score assigned by Google that reflects the combined relevance of a keyword, your ad copy, and your landing page. So if a customer is searching for 'lawn mowing' on Google but your ad copy talks about lawn care, and your landing page talks about turf relaying, your Quality Score will suffer.
At SEO Assassin, we focus on boosting your Quality Score for two reasons:
A high Quality Score helps you rank higher = your ads are seen by more customers
A high Quality Score helps you pay less per click = your ad campaign sees higher ROI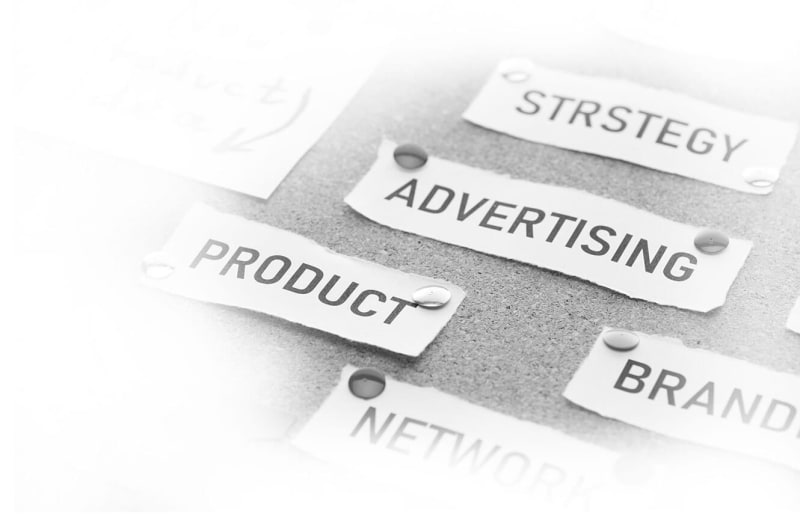 Using Google Ads is a proven way to promote your business online, and with 90% of customers admitting that ads sway their purchasing decisions, the right Google Ads specialist can help you grow your business.
When you're ready to reach the right customers in one click, get in touch and claim a free consultation with the SEO Assassin to discover more.
Our Google Ads specialists target buyers, not browsers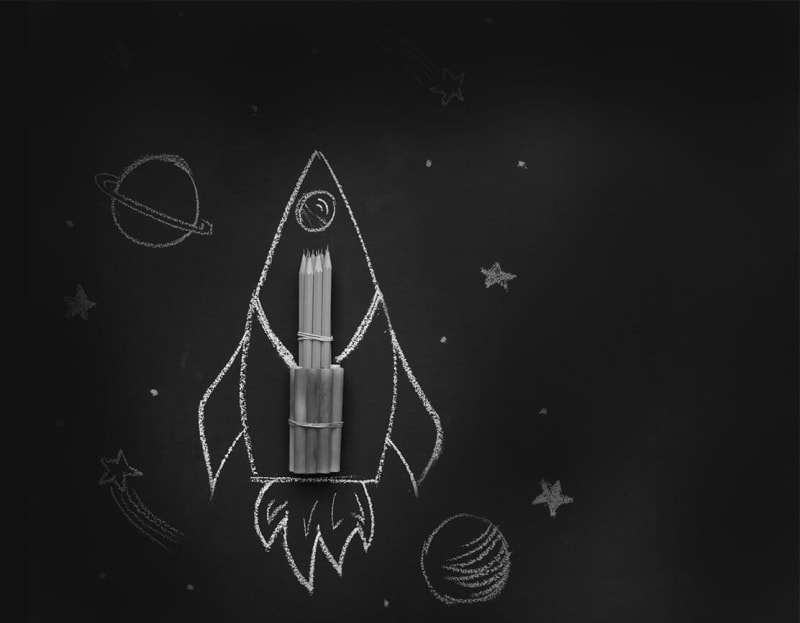 Most business owners are fueled by "hope".
They "hope" they'll get more leads this month.
They "hope" their Google Ads will get clicks.
They "hope" to make money on their ad campaign.
That approach is usually cost-effective (because you don't need to invest in a Google Ads campaign if you're looking for random results) but it's also hopeless.
At SEO Assassin, we help you connect with 'ready to buy' customers while reducing tyre-kickers and time-wasters. By optimising each ad around the most relevant keyword, and targeting customers based on hyper-targeted filtering, we target the most motivated buyers.
There's no 'set and forget' approach here. We track your data to see what's working and what can be improved for a Google Ads campaign that's optimised over and over. Through a killer combination of keywords, messaging[1] , and targeting, we drive results.
Frequently Asked Questions About Google Ads
The wrong Google Ads campaign can burn up your budget and leave you with no results, all while your Google Ads agency keeps you in the dark and has you locked into a 12-month contract that debits your bank account every month. We don't have contracts, and we don't want to keep you in the dark. So read on for your most common Google Ads questions answered.
In theory, yes. You can learn to become a Google Ads specialist in the same way you can learn to renovate your own bathroom or replace your home's entire plumbing. The question is whether the DIY approach will deliver the results you're looking for.
Remember, the goal of a Google Ads campaign isn't to save the most money - but generate the most money. Hiring a professional Google Ads specialist can help unlock more clicks, leads, and customers and leave you with a higher ROI.
Google Ads is currently divided into two networks.
1. Search network
2. Display network
The search network displays the Google Ads you're most used to seeing. These sit at the top of Google and are identified with a small 'AD' label. It's also common to see Google Ads on other Google tools like Google Maps and Google Shopping.
In contrast, the display network represents roughly 2 million websites to extend the reach of your ads even further (the display network reaches 90% of internet users). This includes your customer's favorite sites like YouTube and Gmail, as well as the apps they use, and thousands of other partner sites.
If you'd like to learn more about using the display network, click here to learn about our ad remarketing services.
In short, we help you win more quality traffic and conversions. How?
To start, we recommend you begin using the Search Network campaign, meaning your ads appear on Google search to start.
The strongest Google Ads campaign works alongside an SEO campaign because it means we'll have completed keyword research and competitor analysis already to find the best keywords to target. And as your web pages will have been optimised for SEO, you'll enjoy a strong Quality Score by connecting those target keywords and our expertly written ads with your optimised pages.
Next, we'll determine your customer's average lifetime value (CLV). When we know what an average customer is worth, we can determine how much to spend on each ad click without risk.
Finally, with an ex-Google employee as our in-house Google Ads specialist, we'll recommend a custom budget for your ads and start with a limited spend. When we see success, we can confidently scale up your budget to drive predictable results without putting your business at risk.