You're looking for a new pair of shoes in your spare time, but you've got other things to do, so you exit the site you've been browsing and get back to work.
It's the strangest thing though, no matter what site you visit you can't help but feel like you're being followed…
Because that same pair of shoes is popping up EVERYWHERE you go.
Sound familiar? This is behavioural advertising and ad retargeting 101 and it's a proven way for businesses to boost sales and drive clicks.
Advertisers know you're keen on the shoes, they know you spent 20 minutes reading about the shoes, and they know you're the type of person their ads are best suited for. And they know all this thanks to third-party cookies that track your online movements and habits which can be used to target ads specifically to you.
Although this advertising tactic is effective, it can feel annoying at best and at worst it's downright creepy. But as of 2022 and a recent Google decision, cross-site tracking may be a thing of the past.
A quick recap of Google's third-party cookie ban
Google originally announced the beginning of their third-party cookie phase out way back on January 14, 2020 - with a plan to phase out third-party cookies entirely by 2022 (which is flying towards us as we speak).
Once that phaseout has occurred, Google plans to replace them with privacy-preserving alternatives that businesses and advertisers can still use to serve relevant ads to the right audiences.
Without third-party cookies monitoring your every move this should feel less like you're being watched online. That means no more Googling 'boxing classes near me' and being bombarded with ads for boxing classes, boxing gloves and punching bags for days. For internet users who dislike being obviously tracked from site to site this is great news.
For advertisers who rely on building detailed, data-driven user profiles to serve relevant ads - this has the potential to be extremely disruptive. So if that's you - keep reading for the steps you'll need to be prepared to take.
Read more about Google's mission for a more privacy-first web on the official Google blog
Why should I care about Google's decision to phase out third-party cookies?
If you're a consumer who hates ads that seem to magically appear everywhere you go, you shouldn't care. In fact, you should celebrate.
But if you're a business or marketer who relies on ad clicks, retargeting and third-party cookies to build user profiles, you'll need to start making changes NOW to avoid a cliff-edge fall in 2022.
Before we show you how to pivot your business and stay competitive online, let's quickly recap what cookies are and why they're causing such a fuss.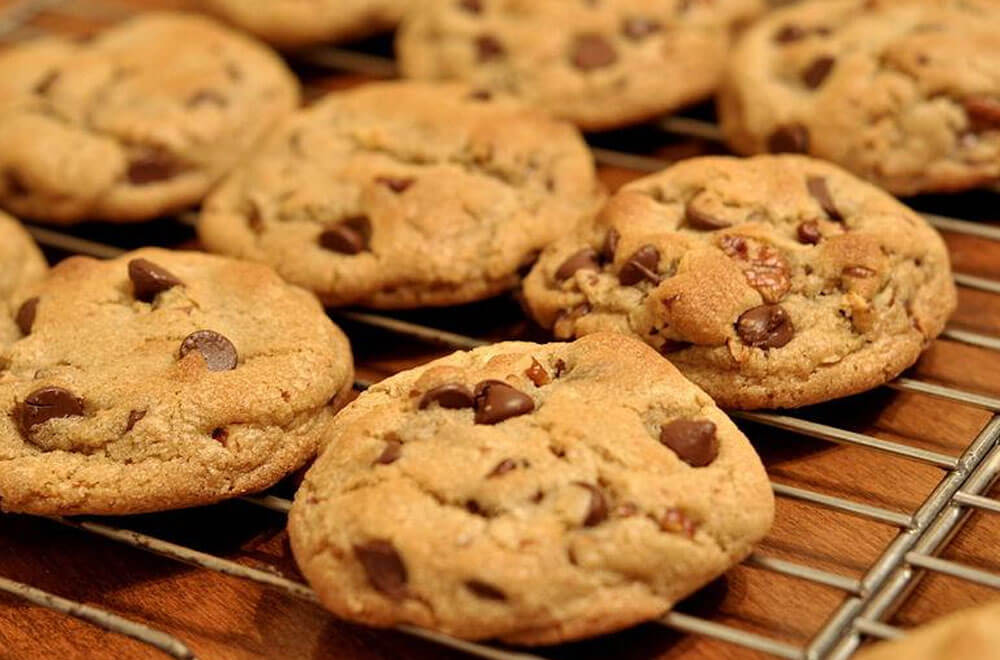 third party cookies What types of cookies are there on the web?
Cookies come in two major types (though there are sub-categories we're not going to touch on here). These two major types are:
First-party cookies
Third-party cookies
As delicious as these names sound, both types of cookies are technically similar. Where they're different is the way they've been created and how they're used by businesses online.
First-party Cookies: Are created and stored by the website you visit. So if you browse on Amazon.com, the eCommerce giants will have analytical data from your visit including language settings, login info, even products you left in the cart. This type of info can be used to provide a better browsing experience.
Third-party Cookies: Are created and stored by a third-party website, NOT by the website you're visiting. So if you browse on Amazon.com, the third-party website (hence the name of the cookie) can gather your browsing data including the products you looked at, how long you spent looking at them, and the products you bought. This type of info can be used by advertising companies to build a user profile on you and send specific ads to you based on your interests and behaviours.
I use third-party cookies to deliver relevant ads. Should I be concerned?
By adding third-party cookies to websites other than your own you're able to track your audience across the sites they visit and the behaviours they exhibit.
This info makes it possible to build an accurate profile based on your market's search habits so YOU can serve the most relevant ads to them. In theory this system works great. The more info you have, the more relevant your ads are going to be, and that's going to drive ad clicks and product sales up.
But with recent concerns over online privacy and data misuse,this is about to change...
So I can't serve relevant ads to my target market anymore?
You can, but you won't be able to track and target people on an individual basis.
Third-party cookies make plenty of people feel uncomfortable because of how much data they gather. This includes:
Age, gender and location (if readable)
Websites visited
Sub-pages on each website visited
Time spent on each page
With this type of info it's easy for advertisers to create a user profile that isn't generally about you, but SPECIFICALLY tailored to the way you shop, browse and explore online.
But that type of granular approach is changing.
Instead, Google is moving away from third-party cookies and will start using their browser, Chrome, to group internet users who have similar browsing patterns. That means you can't track on the individual level and serve ads to a specific user, but you can serve ads to groups of like-minded people.
According to Google Product Manager,Chetna Bindra, "This approach effectively hides individuals 'in the crowd' and uses on-device processing to keep a person's web history private on the browser."
It's worth noting that these changes are dominating the headlines because Google Chrome makes up more than 56% of the browser market share - and popularity fuels the press. While Safari and Firefox - the 2nd and 3rd most popular browsers - have blocked third-party cookies since 2013, so this isn't an entirely new precedent.
While you're still able to advertise to your audience online up until the phase out in 2022, you won't have the same individually-driven data sets which may lead to lower ROI, wasted advertising spend, and more expensive advertising budgets.
There's no question the digital ads ecosystem is changing, but there's no need for panic...yet.
If your goal as a marketer or business owner is to drive clicks, traffic and sales online it's important to future-proof your business by finding new ways to put your audience first (don't worry if that sounds a little overwhelming right now, keep reading to find out how).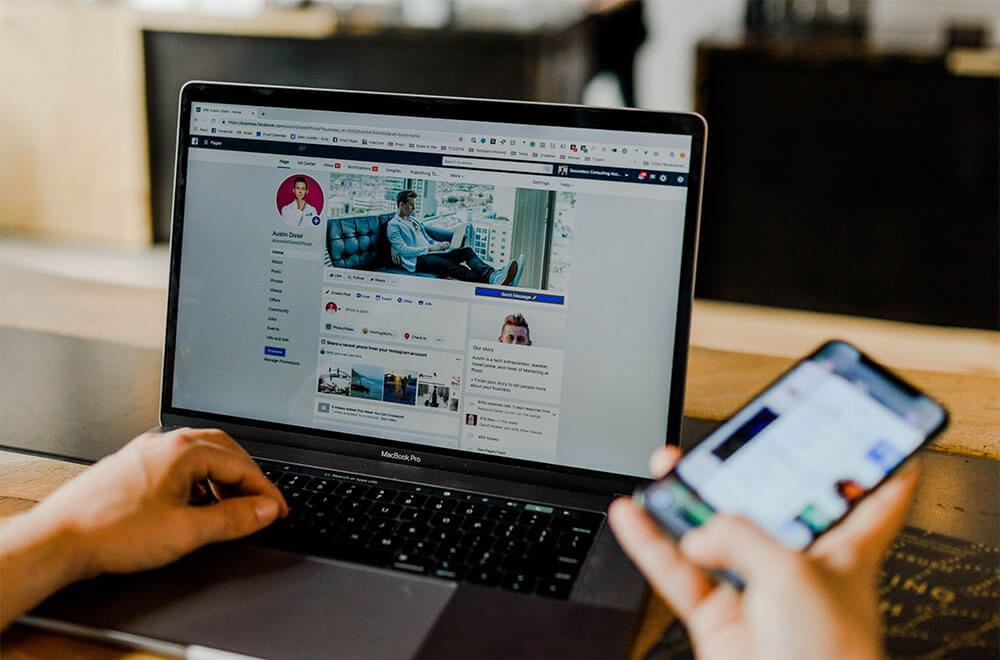 Advertisement on Facebook I use Facebook to advertise to my audience, will I be affected?
Yes and No.
No, you won't be affected by Google's 2022 phase out of third-party cookies.
But yes, you WILL be affected because Apple is making some pretty major changes to their own privacy systems that will impact your ability to collect data and advertise to people on Facebook.
Apple's iOS14 update will affect the way Facebook receives and processes conversion events - data previously collected through the tracking code, Facebook Pixel.
As of the latest update, Apple is requiring all apps in the app store (including Facebook) to show a prompt to website visitors, asking for their permission to track them outside of Facebook. If site visitors opt out of allowing the Facebook app to track and store their data, the Facebook Ad campaigns that rely on that data may become less effective.
This has the potential to impact:
Conversion reporting
Ad remarketing
Targeting options
Without the level of data you're used to it will become more difficult to create personalised ad copy and create hyper-personalised audiences. This doesn't mean you'll suddenly start serving ads for red meat to vegetarians, but less specific data can lead to wasted ad spend as your ads appear in front of the wrong people.
Let's wrap up what we've learned in 30 seconds (plus a solution to your advertising problem)
If you're a business or marketer who uses data for online ads, pop-up ads, or a retargeting strategy - you should be alert but not alarmed.
These strategies will no longer be as effective as they once were following Google's 2022 phase out of third-party cookies. Though it's still possible to advertise online to general markets based on broad interests (similar to Facebook's audience targeting), without accurate data you may see your advertising ROI fall and an increase in wasted ad spend.
Alternatively, you may be able to use first-party cookies (the more acceptable strategy of tracking how users engage with your own site) to improve your offering closer to home.
If users are bouncing quickly, maybe your home page needs more obvious value. If users are abandoning their carts, maybe your checkout process needs to be simplified. While these are simple examples, they do show that first-party data remains valuable in making your website a more user-friendly place and boosting your conversion rate.
To simplify a complex process, if you're looking to attract users to personalised content as they navigate the buyer journey, focus on building trust (something targeted ads aren't known to do) rather than stalking people from one site to the next.
And if you're looking to save on advertising dollars, consider an SEO campaign that uses keyword-rich content to appear when people are looking for solutions to their problems.
Instead of chasing customers from site to site, your SEO-friendly content brings them to you through Google, which removes the friction that comes with retargeted ads,helping you drive more traffic, more conversions and grow your business.
Wondering whether your business would benefit from an SEO campaign ?
Keep your money in your pocket and claim a FREE SEO ANALYSIS to find out where you stand.